These posts contain affiliate links. The Humble Warrior® Fashion & Lifestyle for Women receives a commission when items are purchased through these links. Thank you for shopping with me!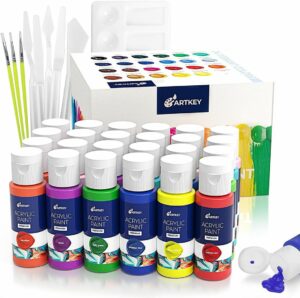 ACRYLIC PAINTS FOR ARTSY KIDS!
Stock-Up Alert! If you've got crafty kids, check out the savings on this pack of acrylic paints! You get
a set of 24 colors in a convenient 2-oz size.
Great for projects with no messy storage afterwards. Valid on this option ONLY.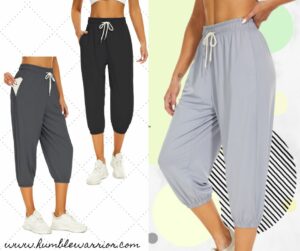 40% savings on the Molirex Capri Joggers!! Under $15!!
These lightweight joggers are perfect for yoga, dance, jogging or just relaxing! Sizes S to XXL. XOXO, Vicci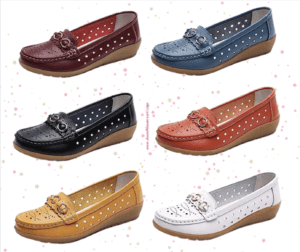 It's been forever and a day since we've seen an awesome savings on
driving moccasins
! Choose a color from the link and then a size for the 50% savings to apply at checkout, not the cart.
Donna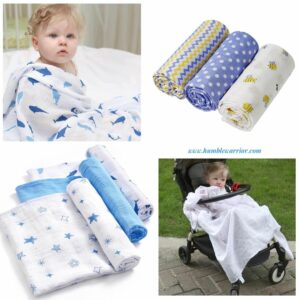 These
3-packs of swaddling cloths
are an adorable and appreciated gift! Soft and breathable cotton muslin in your choice of sweet prints. Grab multiples in the same purchase.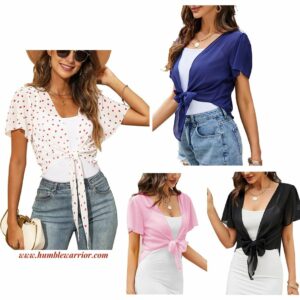 SWEET SUMMER LAYERING SHRUG!
What a perfect little layering piece! These tie-front shrugs are just the thing for air-conditioned restaurants, breezy walks on the beach, and church or the office.
Semi sheer with a relaxed sleeve.
Choose from lots of cute color options!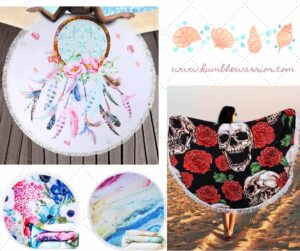 40% savings on the FABULOUS Round Beach Towels!! Use them at the beach, pool & backyard! I love mine! I use it as a "carpet" with my beach chairs. Lots of great prints to choose from!!
Enjoy 40% savings at checkout, not the cart. Automatically applied. XOXO, Vicci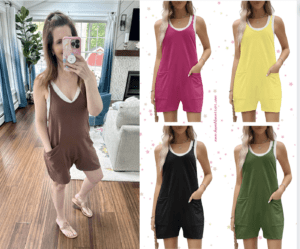 The
AUTOMET romper
is back! Adjustable straps and pockets too. A fantastic lounge piece and great for vacation tours too. True to size and so comfy. Enter 50EZAU43 to save 50% at checkout. A wonderful alternative to the Free People version!
Donna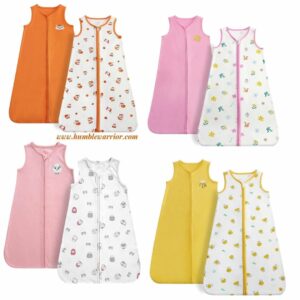 Save on these
adorable zip-front sleep sacks!
Sleeveless design with the cutest prints and solids. You get TWO per pack. Choose from 5 color combos. A great baby gift!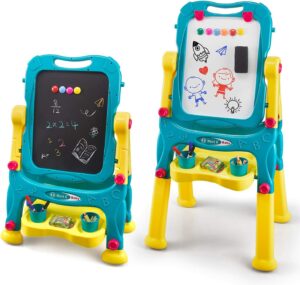 50% savings on the AVIASWIN Large Art Easel for Kids!! Under $30.00!!
Inspire your little artist with this adjustable easel board! With a double-sided flip board featuring a chalkboard and magnetic whiteboard, multiple children can draw at the same time. Plus, the large storage space makes tidying up a breeze!!
This set includes everything your little artist needs to get started: 1 drawing board, 1 eraser, 12 round magnets, 3 pens (red, blue, black), 1 box of chalk, and 1 chalk holder.
Enjoy 50% savings at checkout, not the cart. Automatically applied. XOXO, Vicci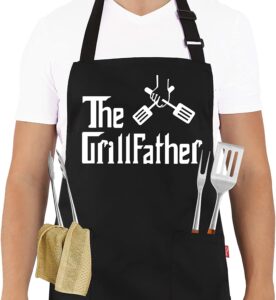 Great Gift Idea for Dad!!
50% savings on the perfect gift for the guy that loves to grill things!! Adjustable neck strap with long ties and 2 deep pockets.
Enjoy 50% savings at checkout, not the cart. Automatically applied. XOXO, Vicci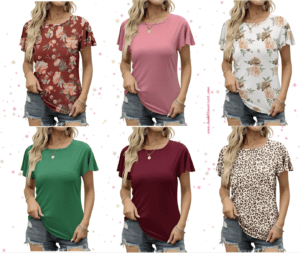 Pretty flutter Sleeve Top!
This fantastic top is just $11.98 – $12.95 today! SO many fantastic colors and prints. Choose a size and color from the link and head all the way to checkout, not the cart.
Donna